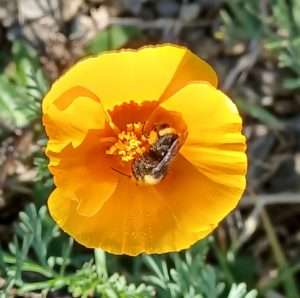 Fall semester has started, which means a whole new round of classes. While I don't get as much consistency in who's attending compared to someone teaching credit courses where an entire cohort may take multiple classes from the same instructor, I still get to enjoy both the fun of meeting new students, and also seeing some familiar faces from folks who decided to take another class from me. It's also a time for fielding a variety of questions leading up to various classes; some of them are unique, but I can usually count on a roundup of the usual queries like whether students will need any materials, if online classes will be recorded, and whether the term "remote" on a foraging class equals "foraging classes online" or "foraging classes in remote areas." (I didn't choose the term; it's one that some of the community colleges and other venues I work with prefer.)
I always clarify that remote classes are, in fact, online. It may seem a little counterintuitive to be holding a class on looking for edible mushrooms and plants virtually. But there are a few good reasons for it.
First, while I was teaching pre-pandemic, I and many other educators ramped up our Zoom classes when people went into lockdown due to COVID-19 in March of 2020. That coincided with a surge in interest in foraging classes at the same time. Some folks were now sitting with a bunch of time on their hands where they didn't have to work, and thought about things they wanted to learn about but had never had the time for. Others were concerned about the food shortages at grocery stores, worried that the pandemic would exacerbate issues with supply lines, and wanted to look for alternative ways to acquire food. So I put together the online mushroom hunting and PNW foraging classes I've taught since then.
And they've been continually popular ever since then. The one silver lining of the pandemic was that it increased the infrastructure for online classes, making them more appealing and accessible to people, as well as easier for instructors to use. I'd never even used Zoom prior to that point, and while it's been a bit of a learning curve since then I've mostly gotten the hang of it.
But I also like online classes because they're accessible. I can offer a variety of one-time classes through numerous venues, often with regional information customized into each class, and people can choose from multiple dates and times. Moreover, not everyone is physically able to go out into off-trail land looking for mushrooms or plants for several hours, but they still may be interested enough in foraging in less rugged places at their own pace and want a concise introduction to what they need to know to get started. And some folks who are immunocompromised aren't comfortable going to in-person classes, whether inside or outside, so online classes are a safe alternative.
Time is also a consideration; it's a lot easier for people to set aside a couple of hours to listen to a Zoom class on a weekday evening or Saturday morning, than to commit to traveling to a place, spending X number of hours out in the field, and then traveling back home. I've even had attendees multitask during classes with household chores, making art, etc.–as long as they can pay attention to their satisfaction, I'm fine with it. It's also not uncommon for someone to be unable to attend the live class, but to watch the recording instead and email me questions afterward.
And, of course, there's the fact that I live three hours away from Portland and about the same distance away from the Olympia-Tacoma-Seattle area, where a lot of my classes are based. I wouldn't be able to teach nearly as much if I did everything in person. At this point I offer the better part of 100 individual class sessions a year, hosted by venues from Oregon to Connecticut, and having most of my nature and foraging classes online means I can reasonably reach a lot more people who wouldn't have access to my in-person classes.
Is it the same as going out in the field and foraging? Of course not. I can give people detailed information on identifying new-to-them species, and tips for safe and effective foraging, and some photos of beginner-friendly plants and mushrooms. But that's not equivalent to going out to a place, exploring it on foot, and seeing different species in the context of their habitats, handling them and doing live identification right there in the field.
Sometimes I'm able to offer a workaround; every spring, summer, and fall through Portland Community College, for example, I offer a Nature ID Field Day open to anyone who has taken any of my online identification classes (foraging, mushrooms, birding, etc.) It's a chance for participants to make use of the identification skills and tools we discussed online, and try them out in person. While we don't only focus on foraging, we usually find some things along the way that happen to be edible. Plus it's a good excuse to spend a few hours outside with other nature nerds!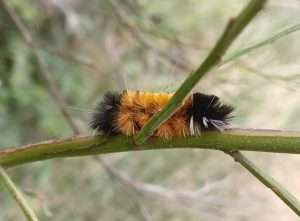 And I do other in-person events now and then for various venues,like nature walks and indoor classes. Plus I'm trying to get the immense amount of paperwork pulled together to legally be able to offer independent guided tours in 2023, which will provide even more opportunities to work with people in person in the field.
But I will always have some natural history and foraging classes online, because I think it's an incredibly important format for reasons I've already described. It's not for everyone; some folks will always prefer in-person events, and that's completely understandable! From the feedback I've gotten, though, demand for online classes isn't going anywhere anytime soon, and I'm glad I can make them available to so many people.